Save Energy and Money with Energy Efficient Window Treatments In Salt Lake City, Utah!
Windows are one of the biggest reasons for energy loss in your home. Choosing the right window treatment can lead to energy and money savings for you.
We offer the best energy saving
window treatments
in Salt Lake City. Our Polywood® Shutter Insulating System has superior thermal resistance, the best reduction of heat transfer, and offers the most energy efficiency of all the window treatments in the industry. And, when coupled with Solar Gard window film,
Polywood shutters
are your best choice for the highest savings on your energy payments.
The Polywood Shutter Insulation System
Shutters are the top energy-efficient window treatment. And our
Polywood shutters
, with their advanced insulation system, are the best energy saving
shutters
in Salt Lake City – if not the US.
We carefully craft every part of our Polywood Shutters, keeping energy efficiency in mind to give you the most energy savings. The specialty solid polymer material Polywood is made from is thick enough to block air flow. This makes these shutters into a natural insulator. Polywood shutters block more light and temperature than any other shutter because of their patented weather stripping on the sides of each shutter panel. This effectively limits heat transfer around the panels in both the hot summer and the cold winter in Salt Lake City. We add in a heat-reflective paint, and the result is a shutter that is not only beautiful but also exceptionally energy efficient. As a matter of fact, Polywood shutters insulate up to 70% better than an equivalent wood shutter.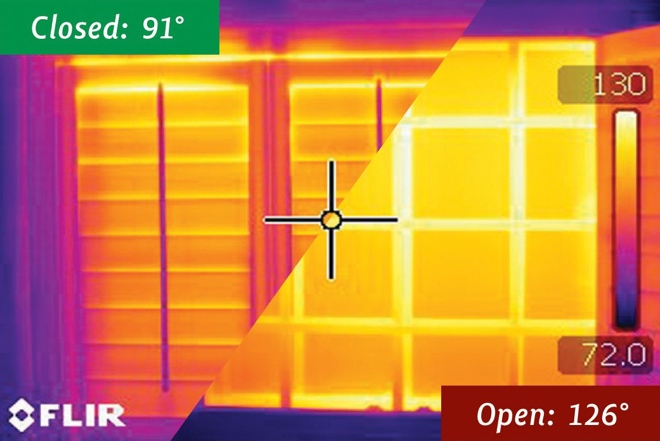 A third party thermal test (forward looking infrared) showed that the Polywood Shutter Insulating System blocked as much as 30 degrees of temperature coming through the window. This means the HVAC system doesn't have to work as hard.
Here's how Polywood gives you more energy savings than any other shutter:
Shields Against Air Flow. Polywood's thermal protection blocks up to 30 degrees of airflow that passes through a window.

Maximizes R-Value. Polywood's R-Value is over 6 in a double-pane window. That's the highest thermal resistance rating of insulation material of any shutter in the industry.

Reduces Heat Transfer. Polywood leads to a 45.96% reduction in heat transfer.

Increases Energy Efficiency. Polywood is up to 70% more energy efficient than wood shutters and up to 1600% more energy efficient than aluminum blinds.

Resists Moisture and Humidity. Since Polywood is moisture-proof, it resists the humid conditions that can impact a room's temperature.
When Installing Polywood Shutters You Can Lower Your Energy Costs And Get An Energy Tax Credit Up To $1200!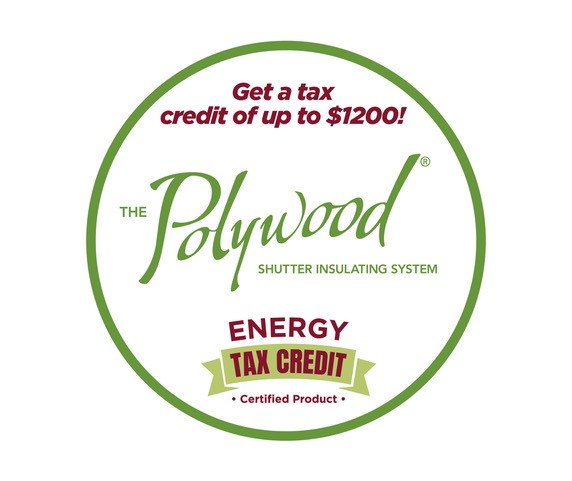 The Polywood Shutter Insulating System integrates all of these energy-conserving characteristics to provide noticeable savings on your utility statements. Just close your shutters, and you'll notice the difference a decrease in heat transfer makes in your home -- and so will your thermostat! In fact, new Polywood shutter purchases in 2023 are eligible for a federal tax credit to a maximum of $1200! There simply isn't a shutter that looks as nice, is as resilient, or offers as much savings as our Polywood shutters.
The Polywood Shutter Insulating System integrates all of these energy-efficient benefits to save you actual dollars on your energy bills. No other shutter looks as exquisite, lasts as long, or saves you as much on your energy bills as our
Polywood shutters
.