The Most Resilient Kind Of Blind In Salt Lake City Are Sunbursts Faux-Wood Blinds

The one thing you don't want when purchasing window blinds in Salt Lake City is to watch as they deteriorate rapidly following a couple months of usage. Instead, choose the most durable blinds available – Sunburst's faux-wood blinds. Our faux-wood blinds are totally resistant to moisture and pests. And different from aluminum or plastic blinds, you should never see any splintering, cracking, or discoloring on your Salt Lake City faux-wood blinds.
Fortunately, Sunburst's faux-wood blinds are as appealing as they are tough. Choose from a range of color options and coatings to suit your interior. Then personalize your blinds with the ideal pull cord, wand, or tassel. Sunburst's blinds make sense for spaces like the kitchen, bathroom, garage or any place that experiences humidity. And best of all, your faux wood blind will keep looking incredible years down the road.
Faux-Wood Blinds Options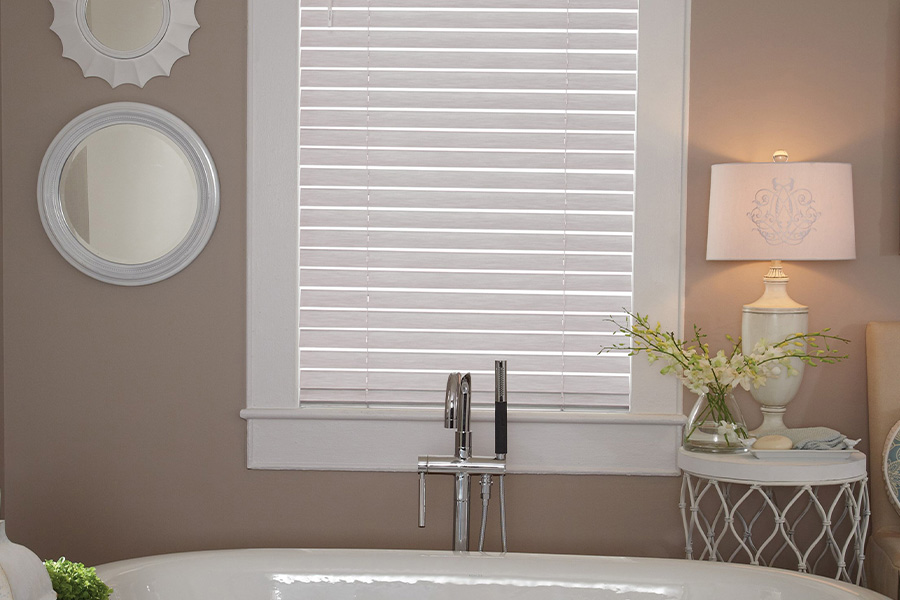 Begin by selecting the shade of your faux-wood blinds. An assortment of five types of white and off-white are offered with a flat or textured slat. You may also pick from different wood paints, going from the lighter Golden Oak to Walnut. You are even able to color match your tassels, ladders, and pull cord for a synchronized presentation. If you can't find the ideal color for your faux-wood blinds, you should
try our wood blinds.
Why Choose Faux-Wood Blinds In Salt Lake City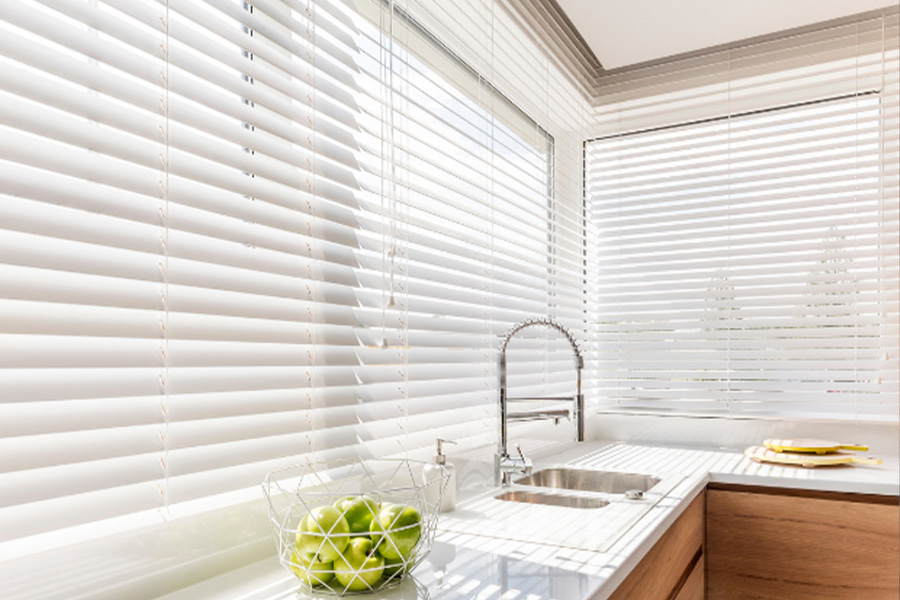 Residents of Salt Lake City love blinds on account of their simplicity. Following an effortless fitting to your window frame, your faux-wood blinds can give you a nice combination of light command and privacy. Just operate a wand or cord to tilt the slats to let in just the right level of light. Or raise them all the way for an uncovered window.
The problem with blinds has commonly been their ability to last -- but your Salt Lake City faux-wood blinds have solved that worry. With sturdy slats made from an exclusive synthetic material, you won't see any yellowing, chipping, or splintering. The slats will keep their form without bending or fracturing so your blinds tilt smoothly and easily lift and lower every time. And since your faux-wood blinds are custom-made to your window's precise dimensions, you will have no concerns about them banging around the sides of the frame or hanging unpleasantly under the sill.
Faux-Wood Blind Warranty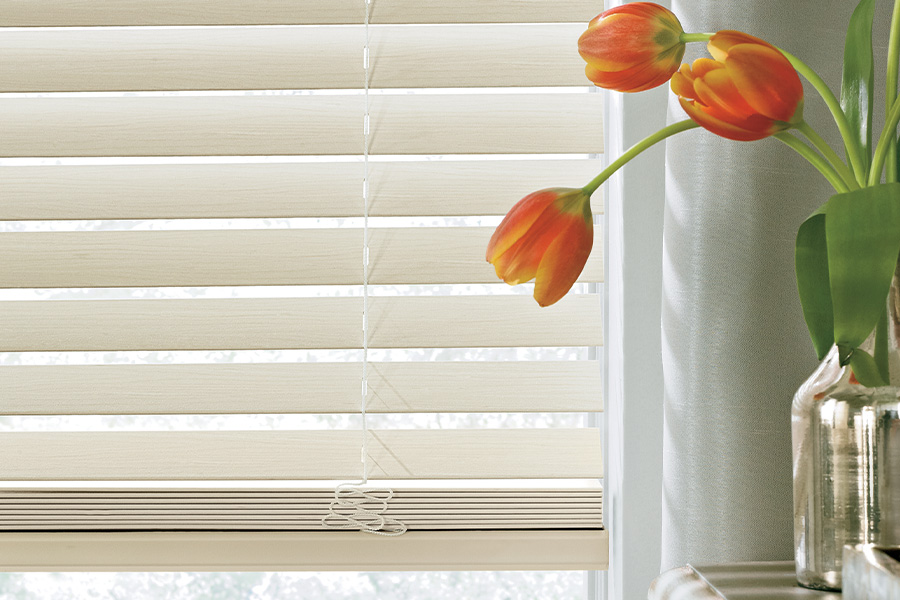 Our blinds come with a three-year warranty that offers protection for any manufacturing defects (i.e., a flaw in the materials, design, or workmanship) for the original purchaser.
Faux-Wood Blinds Features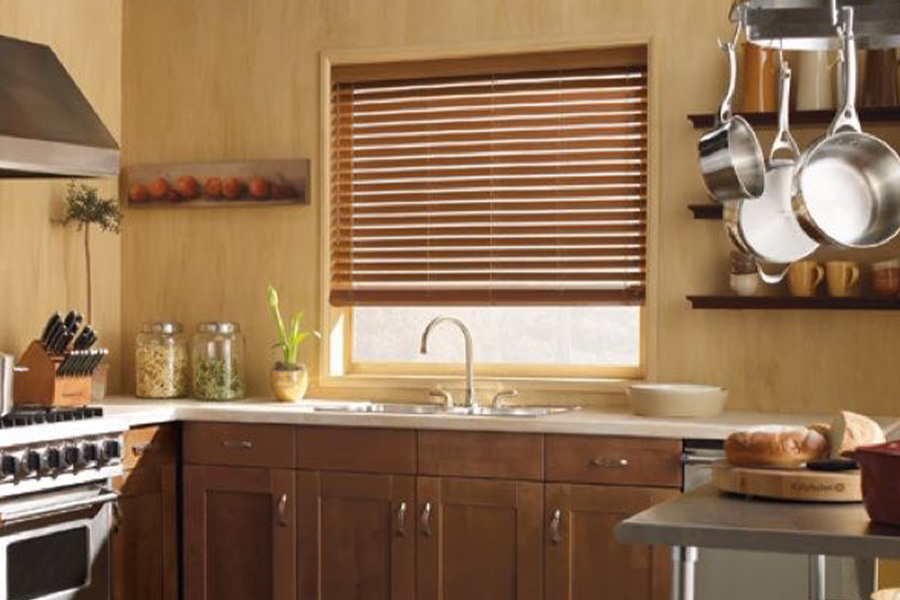 Slat Width

2 inch

2 ½ inch

Colors

Choice of 5 white & near-white tones

Choice of 5 wood-colored stains

Color coordination is available for wands/cords and tassels.

Operation System

Cord tilt

Wand tilt

Routeless

Valances

3 ¼ inch Royal Crown valances are offered.

Cut-outs

Notch or Edge cut-outs are available.


Interested In Faux-Wood Blinds For Your Home?
Your first call if you want faux-wood blinds in Salt Lake City should be directed to the professionals at Sunburst Shutters Salt Lake City. We'll show you the many advantages of choosing our versatile blinds for your window treatments. Place a call to 801-515-3598 or complete the following form to request your no-cost in-home consultation!