When To Put Roman Window Shades In Salt Lake City
Stylish Roman shades merge the beauty of drapery with the easy function of window shades. It's not surprising that Salt Lake City families admire them! But you may wonder how to use these popular window treatments in your residence. Fortunately, flexible Roman shades look fantastic in various areas of your home. As soon as you have an understanding how they are used and where they should go, you'll be set to install your own made-to-order Roman shades.
How Roman Shades Function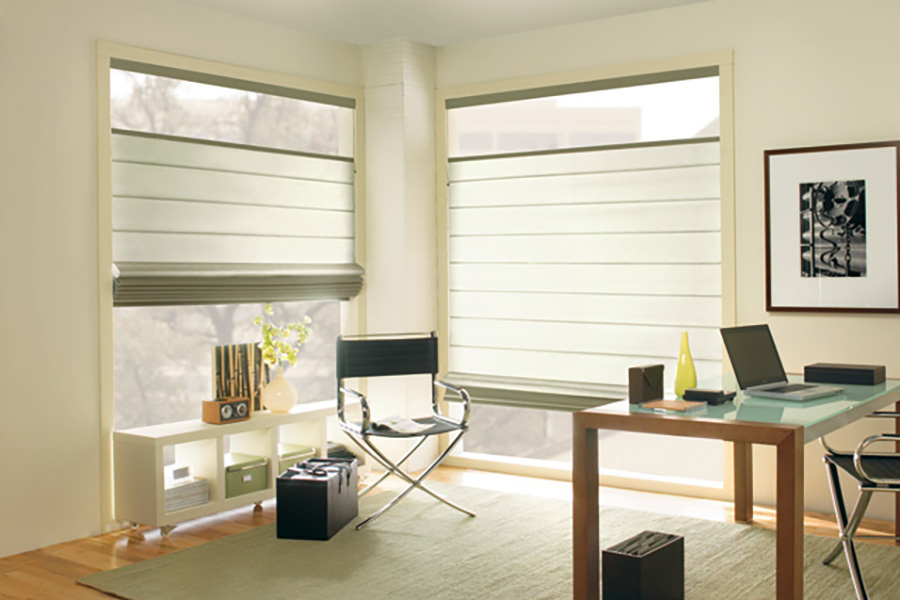 Roman shades work much like regular roller shades in Salt Lake City. Just pull them down to cover your windows, then direct them up to welcome natural light and a view. You are able to pick between pull-cords or pull-bars to adjust them. You will also come across motorized Roman shades that glide up and down at the push of a remote.
The appeal of Roman shades is derived from the folds and pleats that are similar to drapery, bringing a striking soft accent to your windows. Available in different fabric options, you can choose the degree of privacy and light control you would like. Sheer options will permit a soft glow of light. More opaque fabrics will stop most light and keep passersby from seeing inside.
Where To Put Roman Shades In Your Salt Lake City Residence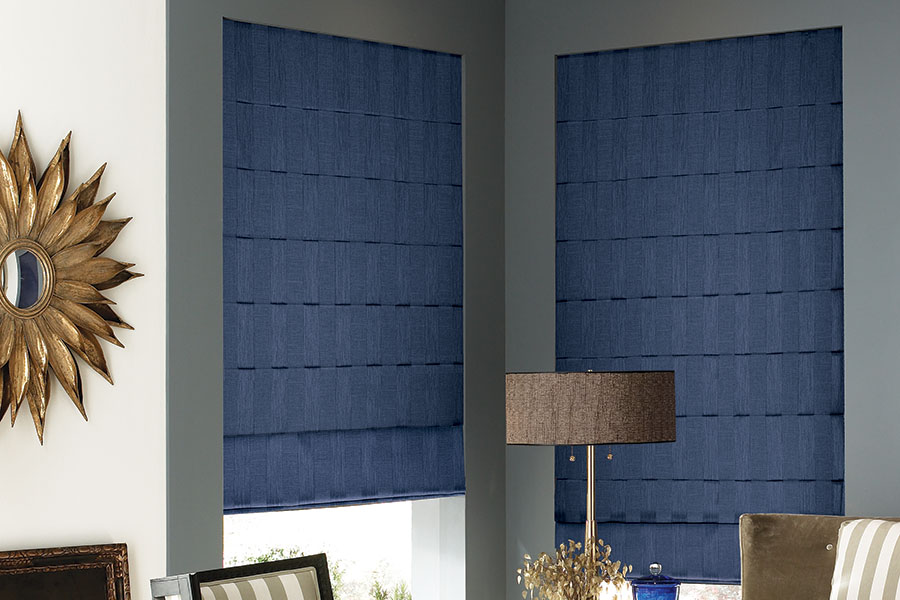 You can put Roman shades in nearly any room that you want. Their simple elegance makes them perfect for most interior design styles, and it's simple to find them in tones and patterns to suit your preferred style. They're a cinch to operate too, so it's smart to put them in areas where you often need to open and close window treatments.
Roman shades are a great replacement for traditional drapes and curtains that look too elaborate or are a challenge to clean. They work well in sitting and dining rooms where you may welcome visitors. They appear sophisticated but give you command over sunlight and privacy. You are able to simply adjust them if the sun shines in visitors' faces or for privacy as your company lingers to converse around the dinner table for an extended time.
Roman shades can even bring a bit of flair to your bedroom. The distinctive folds of the cloth material fit right in with your comfy bedding. They are usually a great deal more elegant than the builder-grade blinds many residents put in bedrooms and are a pleasant alternative to curtains. Choose nontransparent Roman window shades in Salt Lake City if you want to put them in a bedroom. The solid covering will block light when you're attempting to sleep.
When Not To Use Roman Shades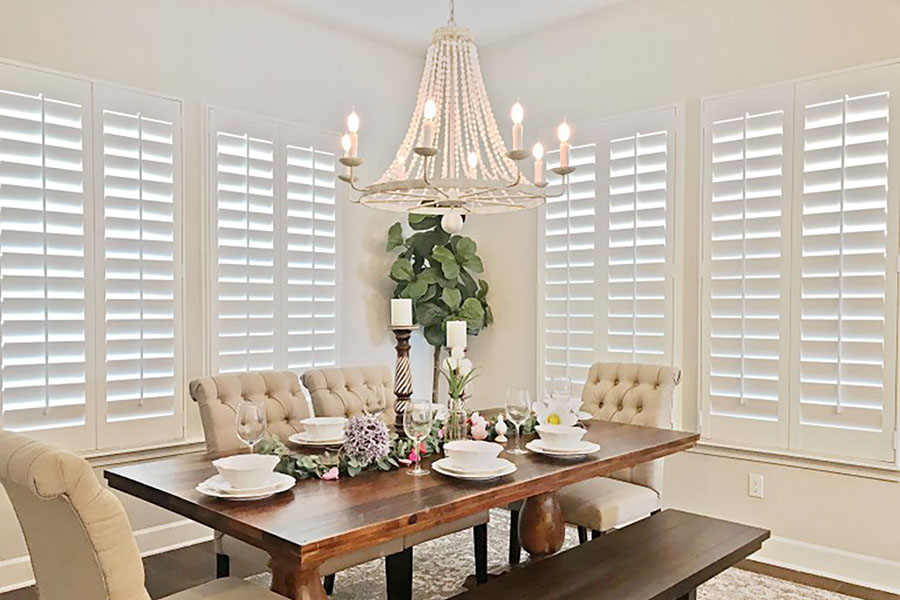 Roman shades look fantastic in any area, but they likely won't sustain very well under particular conditions. For example, fabric window shades are not the best choice for humid bathrooms. The moisture in the air causes their material to wear down over time, and wet fabric fosters the growth of mold.
Additionally, your Roman shades are likely to get stained in a window above your kitchen sink where they can be splattered with with liquids or food. They may also not withstand long-term in extremely hot environments. If you want attractive window treatments for these spaces or in warmer climates, try water-repellent and durable Polywood® louvered shutters, and put aside your fabric Roman shades for somewhere else.
Find A Wide Variety Of Roman Shades At Sunburst Shutters Salt Lake City
If you're trying to find Roman window shades in Salt Lake City, you've ventured to the right place. Sunburst Shutters Salt Lake City offers an extensive choice of window shades and additional window treatment choices for your home. Schedule a complimentary on-site meeting, and we'll help you pick the right covering for your windows. Call 801-515-3598 or fill out the following form to make your appointment.