When Should You Use A Woven Or Bamboo Shade In Salt Lake City?
If woven fiber and bamboo shades caught your eye as you went looking for window coverings, you undoubtedly saw their appeal right away and made a mental picture of them in your Salt Lake City house. They unquestionably appear dissimilar to typical textile window treatments. They work a little differently, too. Woven and bamboo shades might not meet all of your window product demands in every room, but there are locations where they are the best possible option. See how you should implement woven and bamboo shades in your Salt Lake City home to fully enjoy these stunning window coverings.
Consider Woven Or Bamboo Shades In Salt Lake City To Add Nature's Beauty To Your Interior
Many current home decor trends emphasize using natural elements to bring a small portion of natural serenity inside. In the event you're already using real wood furnishings and houseplants, you could use woven or bamboo shades in Salt Lake City to bring an additional natural focal point to your decor. You'll find these shades in natural substances including jute, rattan, grasses, and bamboo. They all have their own distinct appeal to suit your tastes. Their earthy tones and fibrous textures are available in endless variations that bring beauty, warmth, and sophistication to your residence.
Use Woven Shades For The Perfect Balance Of Natural Light And Privacy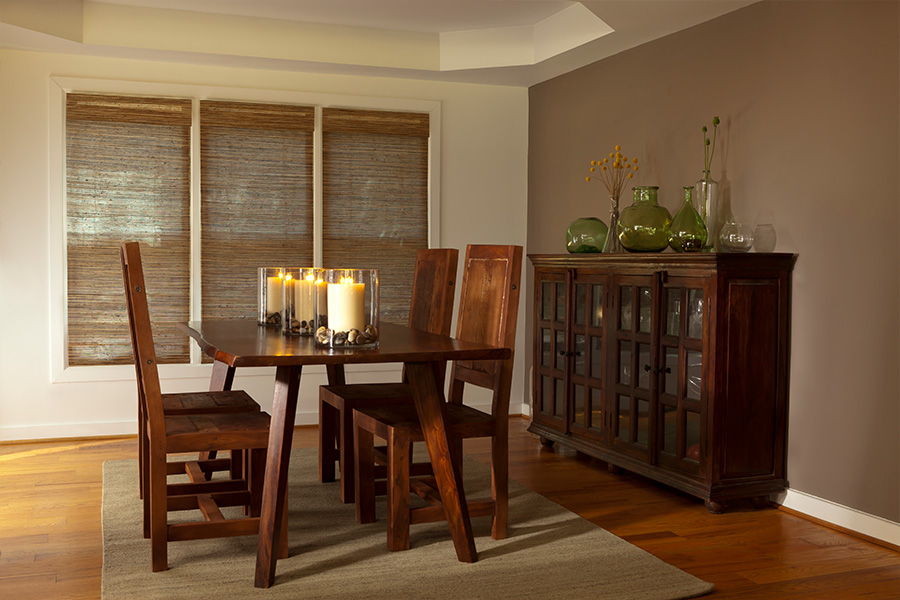 Window coverings will assist you in achieving the levels of sunlight and privacy you want in your home. You'll find many appealing weaves, and each shade allows a unique amount of natural light to enter the room, depending on how tight the weave is. You might install shades with less compact weaving in a kitchen or sitting room for a little privacy while still getting plenty of natural light. More compact weaves enhance your privacy and filter intense sunlight in a an office or formal dining room where you would like some outside light but not blinding sun rays. With that being said, if you want complete light management and privacy in certain areas like bedrooms,
plantation shutters
or room-darkening roller shades work best.
Select Bamboo Shades If You Prefer Earth-Conscious Window Treatments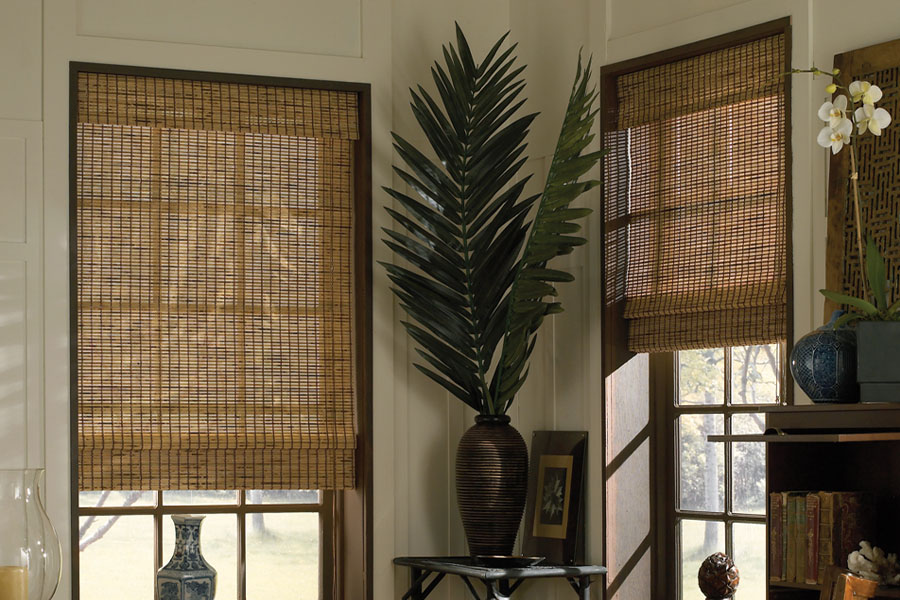 An increasing number of residents are interested in their influence on the environment and want green options. If you want to do your part, consider bamboo shades in your Salt Lake City house. Bamboo is a replaceable material because of its quick regrowth. It also doesn't call for dangerous chemicals to process. Bamboo is both strong and flexible, so it creates durable window treatments that last for years to come. If you ever choose to go with something different, bamboo will fully biodegrade back to the earth, unlike window treatments composed of synthetic substances.
Ask The Experts At Sunburst Shutters Salt Lake City On Where To Use Bamboo Shades In Your Salt Lake City Residence
Sunburst Shutters Salt Lake City carries only the highest quality woven and bamboo shades for our Salt Lake City customers. We'll take the time to find the product that ideal for your property and proceed with a flawless installation for you. Begin your home transformation by reaching out to 801-515-3598 or complete the form on this page to arrange a free in-home appointment.