The Perfect Window Treatments For Picture Windows In Salt Lake City
Picture windows provide a great sightline to the outside world and let in an abundance of sunshine. With that in mind these substantial windows can be challenging to cover when you want darkness or privacy. You aren't looking for unwieldy drapes or blinds that are a pain to adjust. But you do want something engaging on a large picture window that occupies such a wide amount of area inside your home. And finding an option with insulating ability will assist in making your large window more energy efficient. Keeping this in mind, consider one of these excellent options for picture window treatments in Salt Lake City.
Wood Shutters Offer A Beautiful Solution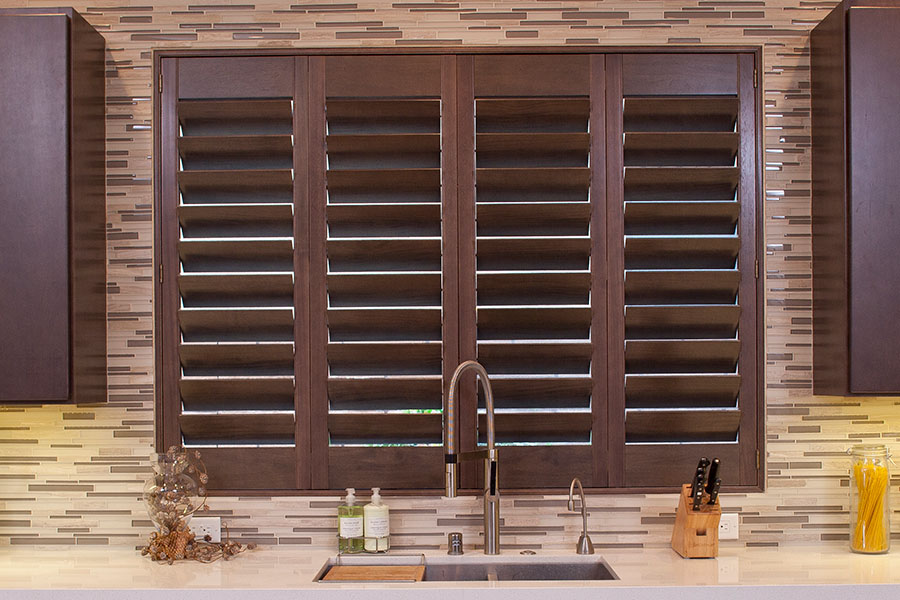 Classic interior shutters look incredible on large picture windows in Salt Lake City. They never go out of style and can be found in numerous colors to match your interior. And premium wood shutters such as Ovation® shutters are more durable than low-grade window shades or blinds.
Interior shutters are easy to operate on large picture windows and offer more ways to govern sunshine and privacy than alternative options. You may open up the hinged panels for a full view and an abundance of light or close them for lower light levels and privacy. You also have the ability to change the position of the adjustable slats on closed panels to achieve the perfect amount of sunlight. Or use the louvers to move light away from reflective surfaces to remove glare. And because louvered shutters are precisely sized to your window, they don't leave spaces for sunlight to squeeze through whenever you would like darkness.
Polywood Shutters Offer Superior Picture Window Insulation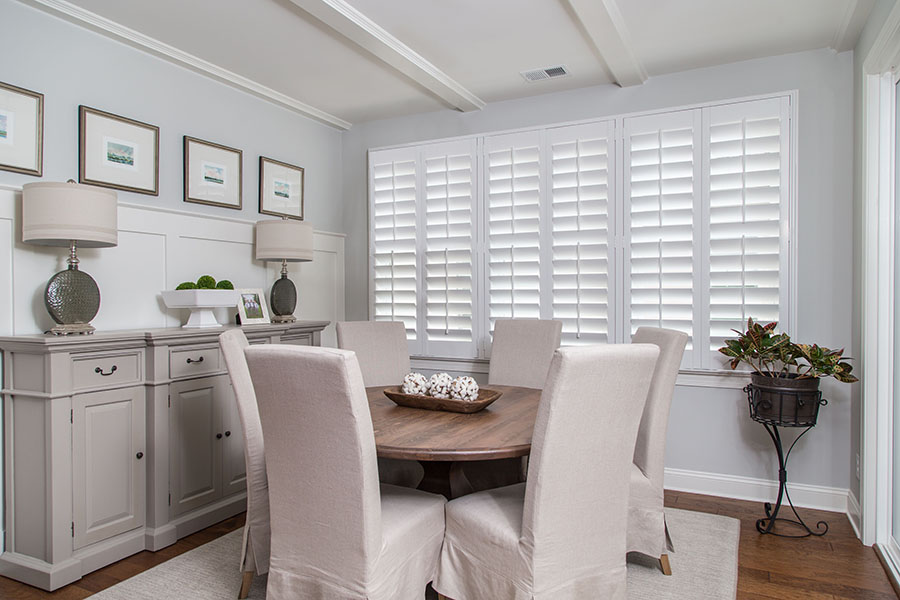 Large windows like picture windows are a prime source of heat loss during the winter and let in hot sunlight in the warmer months. If you are looking to keep your property's temperature consistent and reduce utility expenses, pick Polywood® shutters for your picture window treatments in Salt Lake City. Similar to wood plantation shutters, they block the sun's warmth when shut, but they offer even greater insulation. They even have patented weather protection to prevent warmth from leaking out through your window and protect your interior from cooler exterior air.
Polywood shutters also bring a new level of elegance to your windows. They are available in three white paint colors that harmonize with countless sorts of home decor and bring a modern appeal to what might be considered traditional shutters. Polywood shutters also last longer than substitute options and will grace your picture window for years on end. They are resistant to fading and discoloration, in spite of the amount of sun your picture window is subjected to, and they never chip, warp, or splinter from humidity or harsh temperatures.
Cellular Shades Bring A Special Kind Of Window Treatment to Your Salt Lake City Picture Window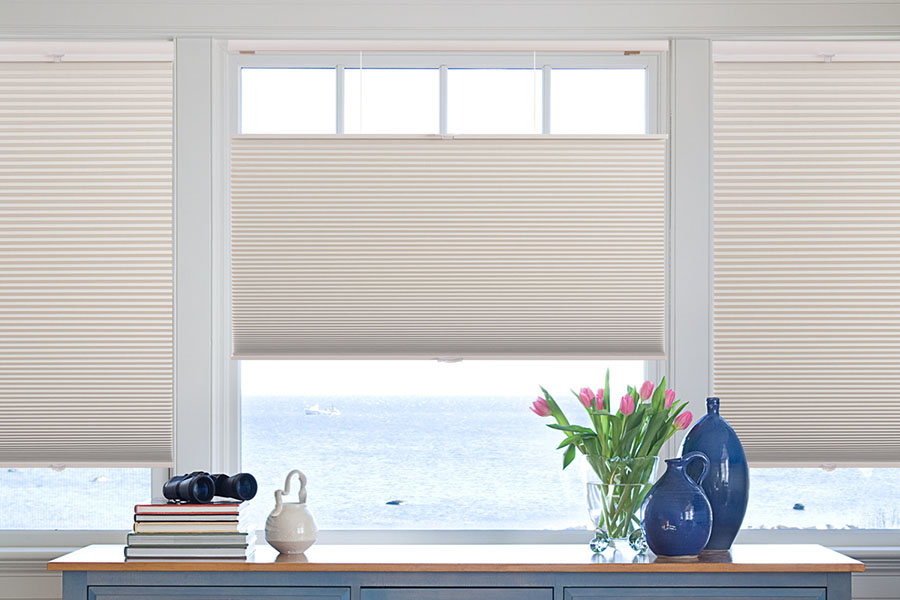 In the event you favor the softer touch of textile window shades, cellular shades make great picture window treatments for Salt Lake City homes. They can be found in many different styles, colors, and materials, so it's easy to locate cellular shades that fit your decor tastes. You are also able to obtain motorized cellular shades if regular shades are too difficult to manipulate on a large picture window.
As an added bonus, cellular shades' special construction makes them more energy-conscious than other window shades. They feature structured pleats that close together and expand similar to an accordion when you raise or lower them. These pleats create pockets or cells that trap air entering through your windows. This insulation helps you keep the room at the desired temperature regardless of how big your picture window is.
Explore Stunning Picture Window Treatments In Salt Lake City At Sunburst Shutters Salt Lake City
Looking to find a covering for a picture window in Salt Lake City? Sunburst offers window treatments for every style of window. Schedule a free on-location meeting with our window treatment experts and get a presentation of our products to see what works best on your windows. Simply call 801-515-3598 or complete the following form to get started.