The Best Window Treatments For Double Hung Windows In Salt Lake City
If Salt Lake City has enjoyable outside conditions, it's wonderful to find a gentle breeze and natural light flowing in from the open top sash in your double-hung windows. It's important to note, most window treatments conceal the top sash when you pull them down for privacy.
If you want seclusion without restricting air and light at the top, install versatile plantation shutters or specialty shades that open at the top and bottom. These window treatments for double-hung windows in Salt Lake City give you the best control of privacy, airflow, and light.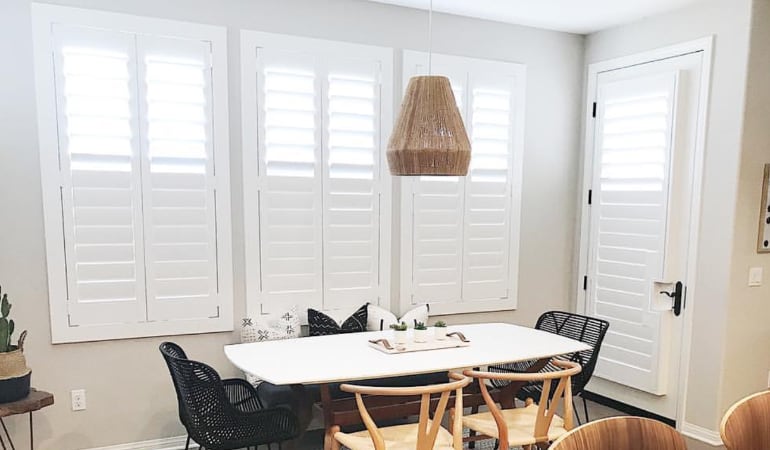 Control Airflow And Light With Interior Shutters
Comparable to double-hung windows, you have the option of opening plantation shutters in two distinct manners: swing open the hinged panels to for an unfettered window or keep them shut and move the louvers with the center tilt bar for the desired levels of natural light and privacy. Each choice allows you to bring in outside air when you open the top or bottom sash on traditional double-hung windows. For the best air circulation, pull open your shutters and crack open both sashes so refreshing cool air comes in at the lower section, and hotter air exits through the top.
Interior shutters offer functionality for different window types including tilting, double-hung installations. Swing the panels back and tilt the window back for a rush of fresh air. But you can see if your window installer about placing your treatments with an outside mount so you can crack the panes open a little bit while the panels are closed. And of course, you can always use the louvers to control privacy and light.
Another option is to use a split rail within your panels. This gives you the ability to open either the upper or lower section to welcome in sunlight while keeping the other half closed to protect your privacy.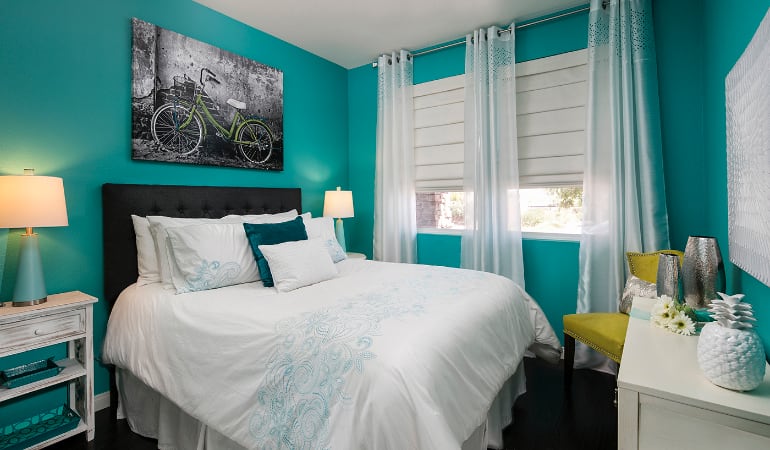 Enjoy Your Open Window and Privacy With Top-down/Bottom-up Roman Shades
Top-down/bottom-up Roman shades are adjustable from the top and bottom, in a comparable manner to your double-hung windows. For this reason, they are an excellent choice for double-hung windows when you want increased airflow or light indoors without the whole neighborhood looking in at you.
Open your windows at the top and pull down the top of your Roman shade to welcome air and sunlight while still blocking views at the bottom of your window. Or crack open both the window and shade at the top and bottom for air circulation while keeping the majority of your window blocked.
Knowing that you will keep your window shades unfurled on most days, it makes sense to choose something as beautiful as Roman shades. Their soft pleats and many color, pattern, and material options make Roman shades an eye-catching window covering for your Salt Lake City home that you and your guests will enjoy.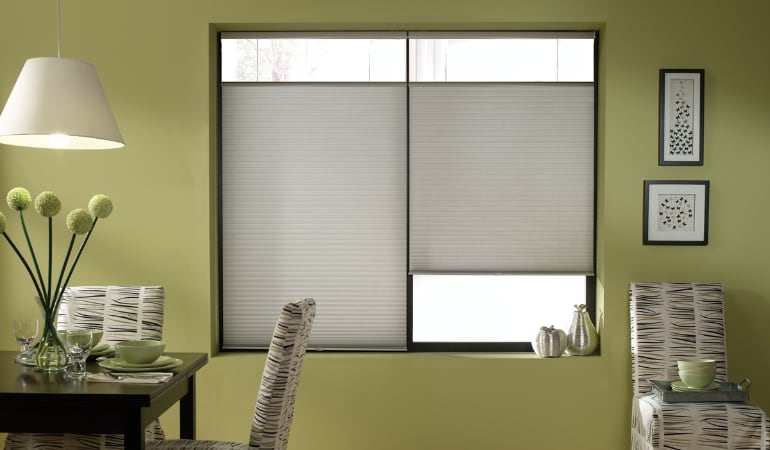 Protect Your Home's Comfort With Top-down/Bottom-up Cellular Shades
Double-hung windows are great for airflow on a beautiful day, but that second sash can lead to more drafts than other installations. One way to counteract this is through the use of top-down/bottom-up cellular shades. Commonly referred to as honeycomb shades, cellular shades have cells within the fabric that trap outside air flowing around your sashes.
This unique feature also helps prevent inside air from leaking out. Considering this benefit, honeycomb shades help make your home comfortable and your HVAC expenses down.
Their energy efficiency makes honeycomb shades sought-after Salt Lake City window treatments on double-hung windows for any time of year. Pull them open in the upper or lower sections to match with your windows for pleasant airflow when it's nice out and shut them again to protect your Salt Lake City house from extreme temperatures when faced with seasonal weather fluctuations.
Contact Sunburst Shutters Salt Lake City About Window Treatments For Double-hung Windows In Salt Lake City
Enjoy all the benefits of your double-hung windows with exceptional window coverings from the experts at Sunburst Shutters Salt Lake City. Our experienced staff will guide you through our impressive line of products and select the most suitable solution for your Salt Lake City home. Call us at 801-515-3598 or complete our online form below to get started on your project.