Ideal Window Treatments For A Home Library In Salt Lake City
The window treatments in your home library in Salt Lake City might be deemed unimportant, but they actually offer a lot to help you create the perfect reading atmosphere. The top choices give you the ability to direct light, privacy, and even the comfort within the room! If your home library window treatments fall short of those standards, we propose you consider durable faux-wood shutters. Here are some good reasons to make the change.
Select From An Open And Bright Or A Dim And Cozy Home Library With Polywood Shutters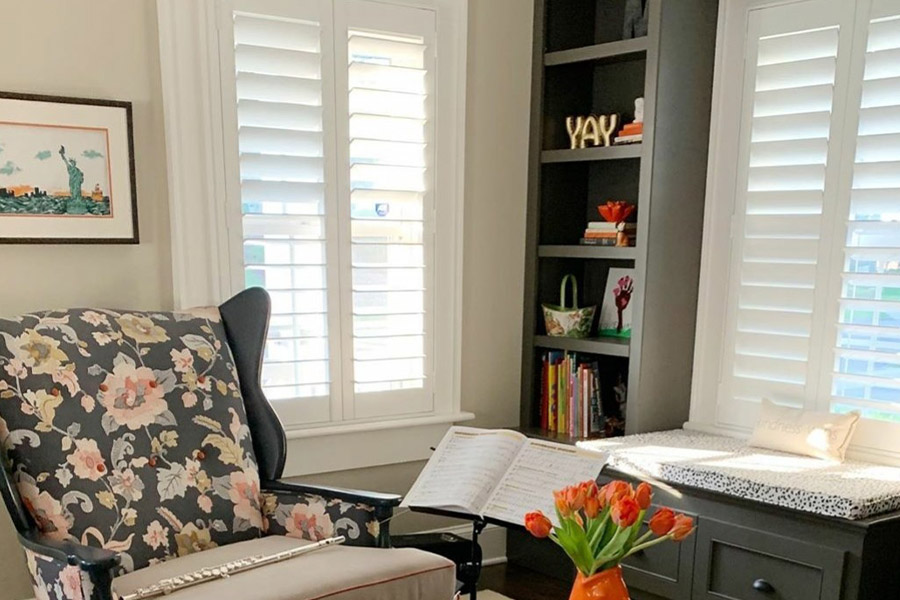 Your home library needs plenty of light for browsing your favorite reading material. Although, there are instances when an overabundance of light causes eye strain. And what happens when you would like a more brooding environment for perusing a an edge-of-your-seat thriller? The ideal window treatments for home libraries in Salt Lake City let you effortlessly adjust from a flood of sunshine and darkness.
Plantation-style shutters are a cinch to open and close. You can pull open the panels for full light when electric lights aren't adequate for your perusal of a paperback or if you would like to reduce your energy expenses. When the sun is too much, keep the panels closed but angle the horizontal slats for the perfect level of illumination. You can also use the slats to deflect glare away from your page or reading device and get just the right level of brightness to prevent eye strain. And if you want a dimmer, more private home library, the opaque elements shut closely to block nearly all exterior light.
Block Exterior Disturbances While Reading With Polywood Shutters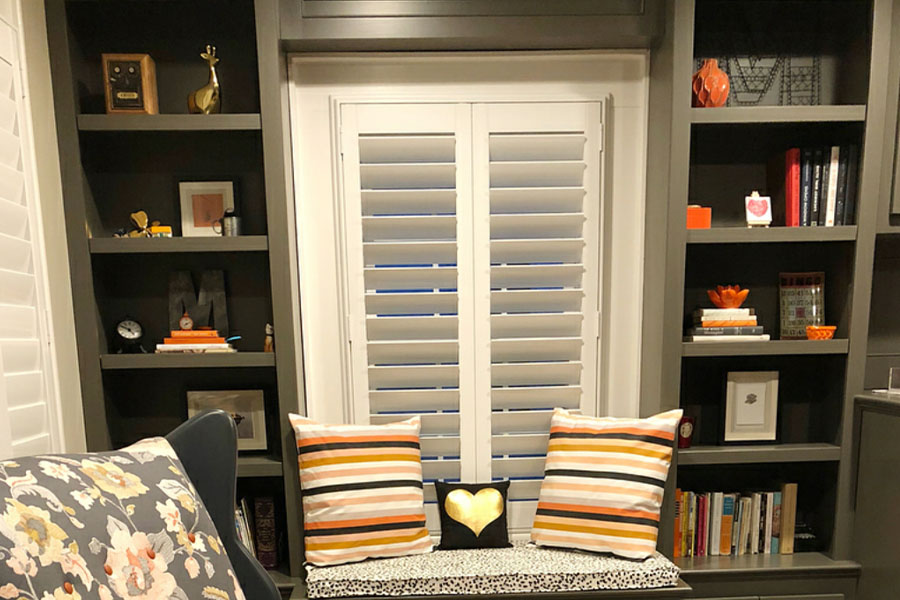 When you're ready to unwind with your favorite novel, the one thing you don't want is a disturbance from beyond your walls. Polywood shutters can limit these annoyances when you are looking for complete peace and quiet. Just shut the panels and louvers if you would rather not catch glimpses of neighbors or Salt Lake City traffic in your sightline as you try to enjoy your book. Your sealed shutters will prevent strangers from seeing you in your private area too. And dissimilar to many other products, you can move your louvers to welcome in some light so you can read while preventing sightlines from outside your home.
Expertly crafted Polywood shutters also do a stellar job of stifling outdoor commotions in comparison to flimsier products like shades. Did someone crank up his weed wacker right when you were getting to the big reveal in your novel? Close your shutters for some tranquility as you read.
Keep Out Drafts With Polywood's Insulating Capabilities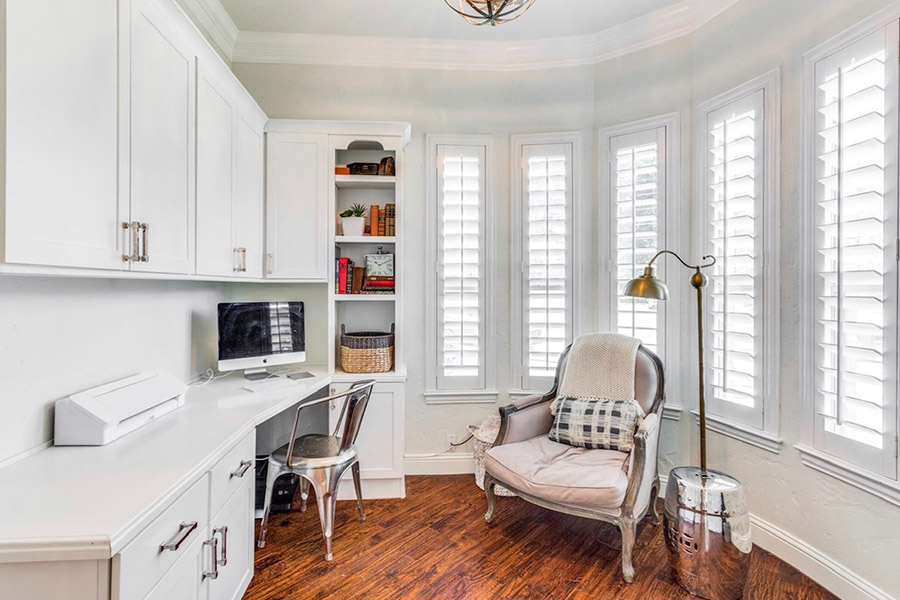 In addition to giving you control over sun and outside commotions, your Polywood shutters minimize drafts that can make you uncomfortable while sitting in your treasured reading chair.
Polywood shutters have greater energy efficiency
than every other window treatment. Both cold air and toasty sun rays aren't able to infiltrate their manufactured wood. And their precision construction keeps exterior air from moving past edges. Polywood shutters are able to block close to 30 degrees of temperature transfer from your library windows to protect your prized reading materials from sun and drafts while keeping you comfortable.
Let Sunburst Shutters Salt Lake City Show You The Leading Window Treatments For Your Home Library In Salt Lake City
Design the ideal area for reading and relaxing with Polywood shutters from Sunburst. We'll take sample options to your residence to demonstrate how they will transform your space. We then craft your products to the specific dimensions of your windows. Get started by contacting us at 801-515-3598 or complete the following form to schedule your no-cost in-home conference.