Ideal Awning Window Treatments In Salt Lake City
Awning windows in Salt Lake City have been known to be difficult to cover while still enjoying their benefits. They have hinges from above and glide open from the lower end as you operate a crank. You'll often notice them higher up the walls than other window varieties and in high humidity areas like baths and kitchens where you require more air circulation. And they're usually more wide than tall.
Versatile Polywood® plantation shutters are uniquely suited to the challenges of awning window treatments in Salt Lake City. They move simply and with little effort, accommodate the unusual measurements of awning windows, and offer a defense against moisture. Here's why Polywood shutters are your preferred option in awning window treatments.
Polywood Shutters Are The Most Suitable Choice For Awning Windows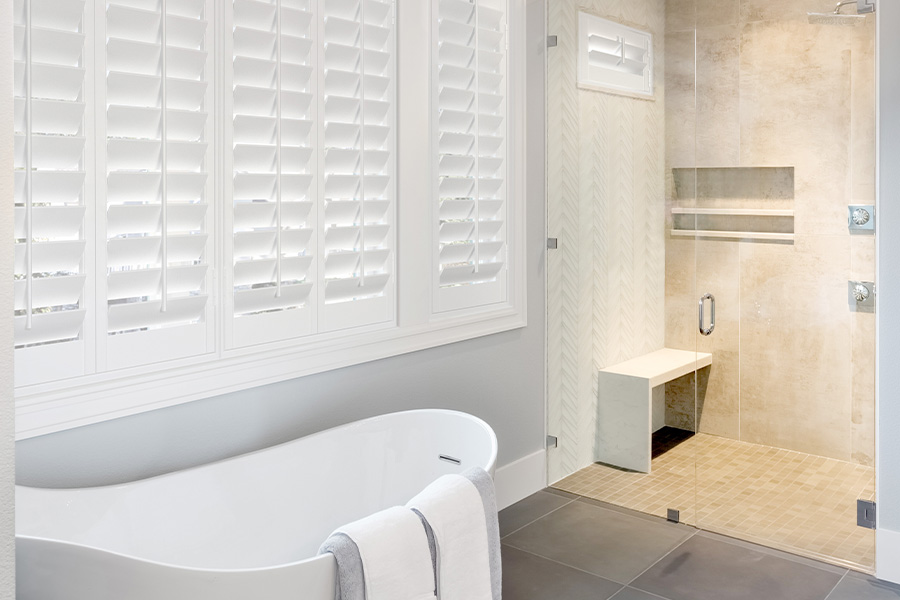 Awning windows are designed to offer an abundance of natural light and ventilation, so you can't have window treatments that limit those benefits. Polywood shutters give you multiple ways to control natural light, airflow, and privacy. You are able to completely open their panels to the left and right if you desire full sunshine or fresh air from your awning windows or you can adjust their louvers for your preferred amount of light. If your awning windows are high on the wall, the sun's rays could come in at an unpleasant angle. Adjustable louvers can help redirect light if it causes glare on a TV or shines in your eyes.
When your awning windows are high, shutters will continue to be easy to adjust. You'll never have to extend to the highest point of the window to shut them like you do with other window coverings. Just open or close the panels and louvers with the tilt rod from any spot you have access to. Shutters don't use cords that may get caught on your window crank either!
Polywood Shutters Fit Wider Awning Windows For Outstanding Insulation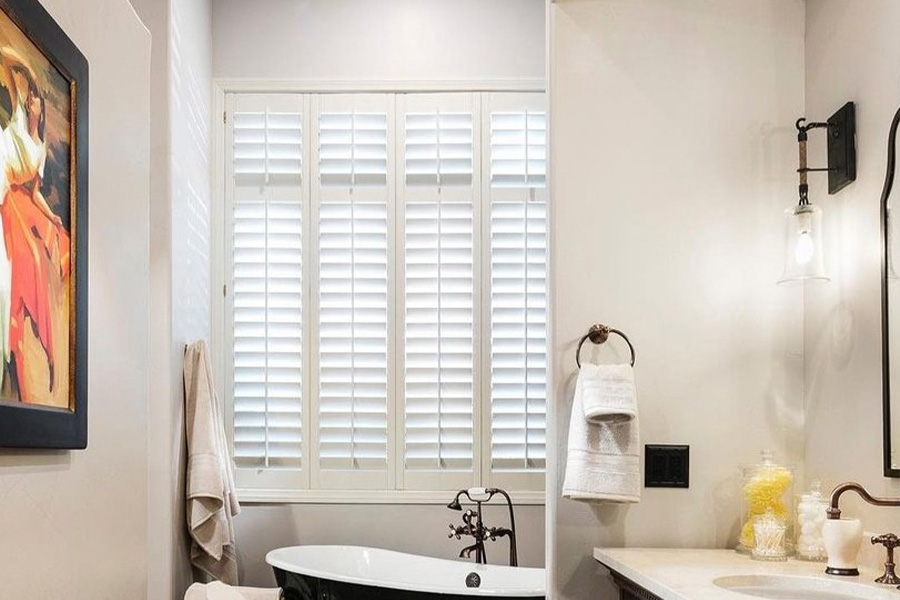 Due to the fact that awning windows are typically wider than they are tall, you likely won't find off-the-shelf treatments that fit them correctly. You're better off choosing
customized plantation shutters
instead. The framework is fabricated around your window's precise proportions to make certain you have a ideal fit. This precision construction is more appealing and wards off openings for light or air to enter. The installation may also be fitted around your awning window crank assembly, so you can easily access it.
Polywood shutters feature the extra bonus of innovative weatherstripping that enhances your window insulation when you secure them. This insulating system helps keep the space at a comfortable temperature and saves you money on energy expenses.
Polywood Shutters Are Resilient Against Damp Conditions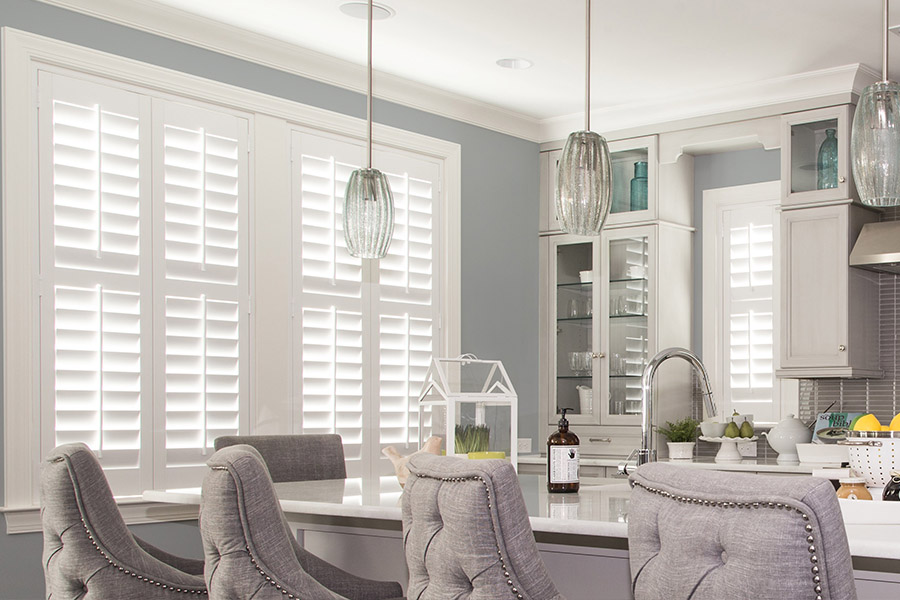 You'll typically see Salt Lake City awning windows in bathrooms and kitchens for extra airflow. But the wet conditions and heat in these rooms may wreck fabric and wood window treatments. But not Polywood shutters! The synthetic substance and resilient exterior coating doesn't warp, crack, or discolor from the tough conditions. You can place them on awning windows near the shower or above the kitchen faucet, and they'll remain immaculate for decades.
Durable Polywood shutters are easy to clean, as well, even if your awning windows are difficult to reach. Instead of detaching them to wash like curtains or struggling to reach them with vacuum-powered brush feature like shades, you can easily clean them with an extendable duster. In the event your kitchen or bathroom shutters become grimy, all that is called for is a quick wipe down with a moist cloth.
Sunburst Shutters Salt Lake City Supplies The Right Awning Window Treatments For Salt Lake City Homes
Sunburst Shutters Salt Lake City will help you find awning window treatments perfect for your home from our impressive selection of options. We bring samples to your home so you can see how remarkable our distinctive materials look on your windows. Just ​​call us at 801-515-3598 or complete the following form to arrange your no-charge in-home visit.