How To Upgrade Your House's Windows In Salt Lake City
Windows may be one of the most essential elements of your residence. They function as a design centerpiece in aesthetics. They are the best way to transfer sunshine into your interior. And if you open your house's windows in Salt Lake City, you are able to allow clean air into any room.
However, outdated windows can become a hindrance to your home. Inefficient windows are likely to leak treated indoor air that makes your utility bills rise. Older windows might block sunlight and make the inside of your house seem dark. When your windows in Salt Lake City look uninviting or fall short on efficiency, it's time for an upgrade. Regrettably, replacing your windows may not be practical. Here are some simple ideas for utilizing window treatments and other options to revive your windows.
Give Your Salt Lake City House's Windows A Bit Of Appeal With Dazzling Window Treatments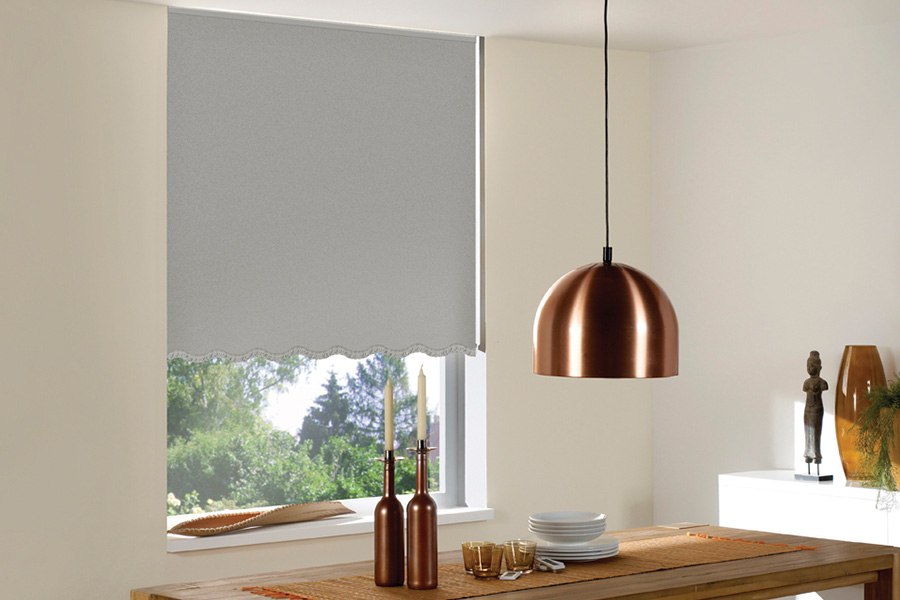 If your windows aren't very attractive, give them a boost with amazing window treatments. Consider
patterned window shades
for a colorful accent or woven fiber shades for a touch of nature within your home. If you're unsure what window treatments will complement your house's features, go with classic plantation shutters. These shutters come in
traditional hardwood
with dozens of stains or
crisp white faux wood
which is suitable for any style.
Window treatments give you the best of both worlds. If you're looking for more privacy or shade in a room, interior shutters or blackout roller shades halt the sightline into your property and natural light. When you want some isolation but still have a need of sunlight, opt for sheer shades or tilt open the louvers on your interior shutters.
Stop Thermal Transfer With Energy-Efficient Windows Or Window Treatments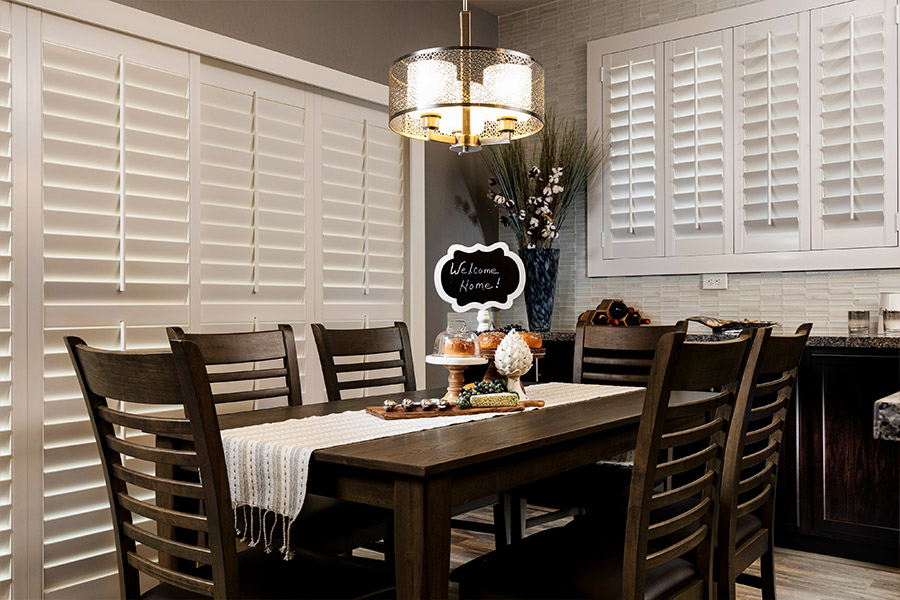 House windows in Salt Lake City permit a great deal of hot and cold air that will make your property uncomfortable and raise your energy expenses. When you have old windows with poor insulation, supplanting them with more efficient windows will lower expenses and boost your peace of mind in the long run. Speak to your window provider about installing double or triple-paned windows, gas fill, low-E glass coatings, and other solutions to bolster efficiency levels.
When replacement windows aren't feasible with your project budget, you can also manage airflow and heat loss with certain comfort enhancing window treatments. Cellular shades have a specialized cell that captures exterior air so it won't flow into your house. Alternatively, for unmatched insulating power from window treatments, use synthetic Polywood® shutters. Their patented insulation system prevents as much as 30 degrees of temperature fluctuation when you close the panels and louvers.
Rejuvenate Your Windows With Trim Paint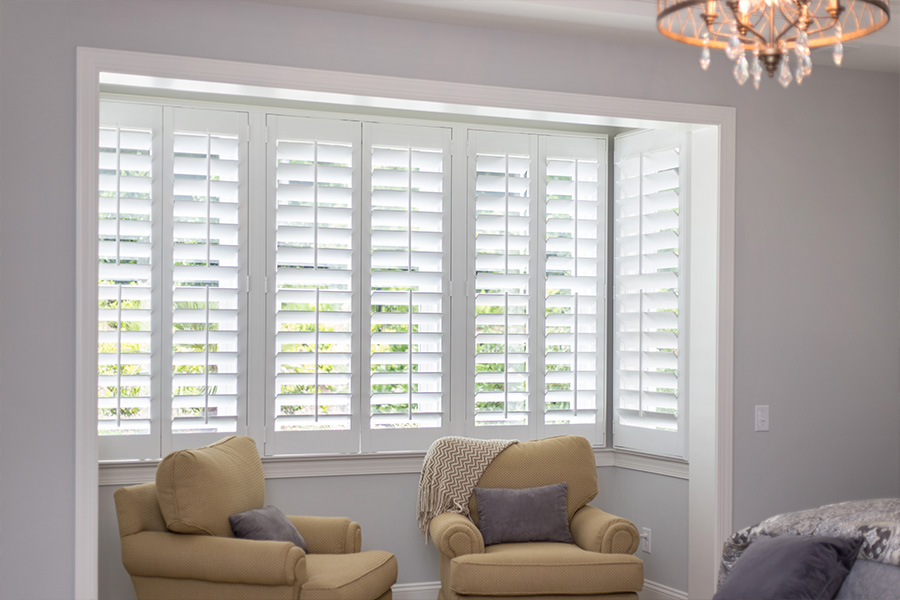 Whenever your windows seem uninspired, try painting the trim for a fresh appearance. Paint darker wood bright white for a contemporary feel, or paint lighter wood a dark hue for dramatic flair. In the event your trim currently matches your wall color, give your windows more dimension with the equivalent color but use a darker shade. Whatever tone you choose, make sure it's a hard-wearing high-gloss finish that will hold up well to knocks and jolts.
Use Attention-grabbing Window Treatments That Increase Your Property's Appeal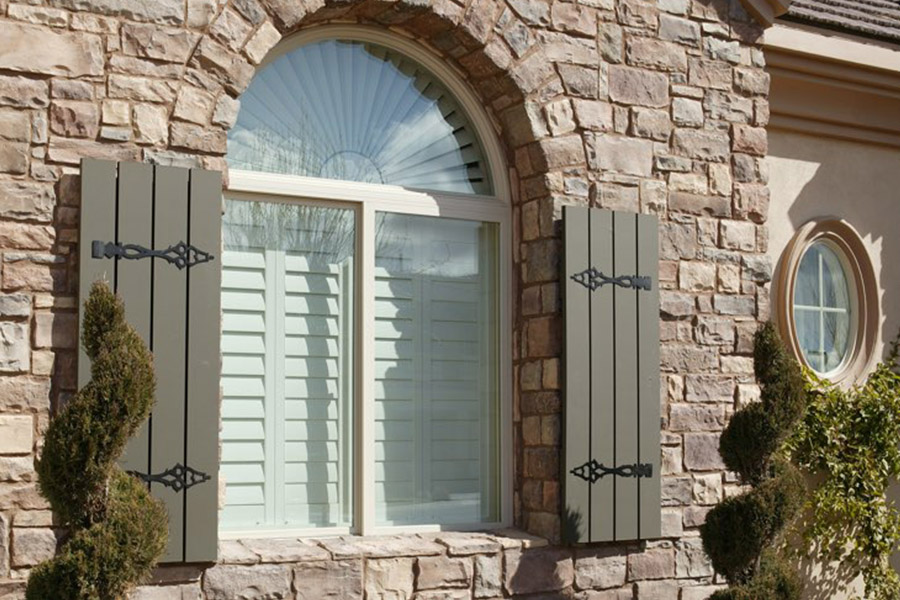 Since your windows treatments are visible from the street, choose options that are versatile enough to give the exterior of your home more appeal. Plantation shutters have fine lines that complement all home architecture types, and bright white Polywood shutters show through your windows and coordinate with the exterior of your property. When looking for a pop of color, try your ideal window shade style in a bold tone. When a more understated feel is more to your liking, an adaptable, neutral choice of window treatment will blend in with the unique colors of your Salt Lake City house.
Upgrade Your House Windows In Salt Lake City With Shades And Shutters From Sunburst
No matter if you would like stylish plantation shutters or bold window shades, Sunburst Shutters Salt Lake City has your solution. Begin your window makeover with a complimentary on-site product demo. We'll help you select the most suitable options for your windows. To schedule a meeting, contact 801-515-3598 or complete the form below.