How To Choose The Most Durable Shutter In Salt Lake City
One of our stores in Texas was recently contacted by a previous customer. The client had their house wiped out by a tornado earlier this year, but the home's Sunburst Polywood® plantation shutters made it through the ordeal.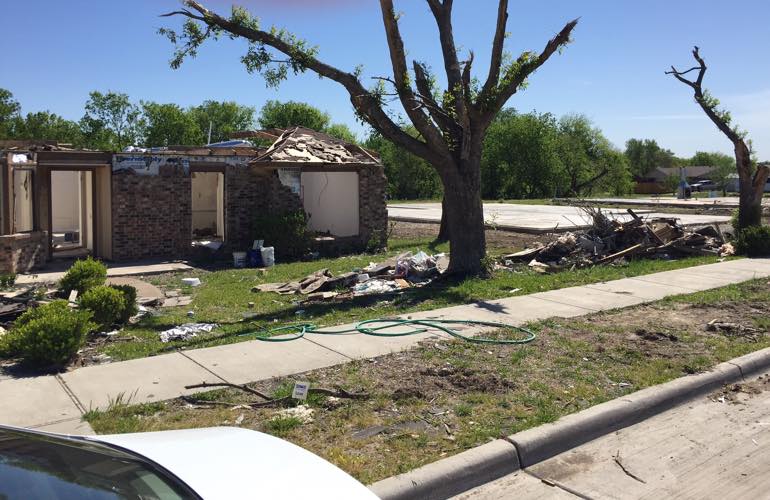 The customer's house required a complete rebuild due to damage, but there were only a couple of slats damaged on a single shutter panel on one area of their residence. All of the other Polywood shutters in the customer's home were in pristine shape! The clients are currently rebuilding their house, and once they finish, the Sunburst store in Texas will reinstall the original shutters in their newly rebuilt house.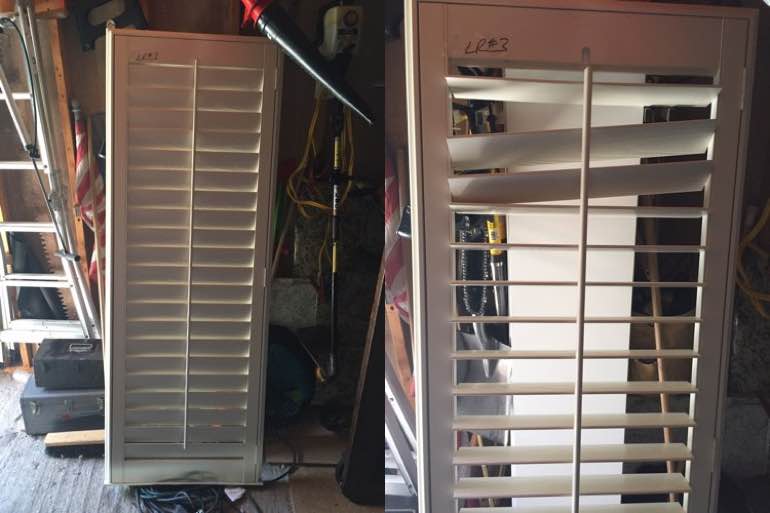 Hopefully, your shutters won't be subject to a tornado. But there are a number of things to look for when purchasing shutters in Salt Lake City that are durable and will beautify your home for a lifetime.
*Disclaimer: Sunburst Shutters doesn't guarantee that their our products will withstand a tornado or other natural disasters, but this is just one example of the durability and hardiness of Sunburst's Polywood shutters. Refer to our lifetime warranty.
Solid Material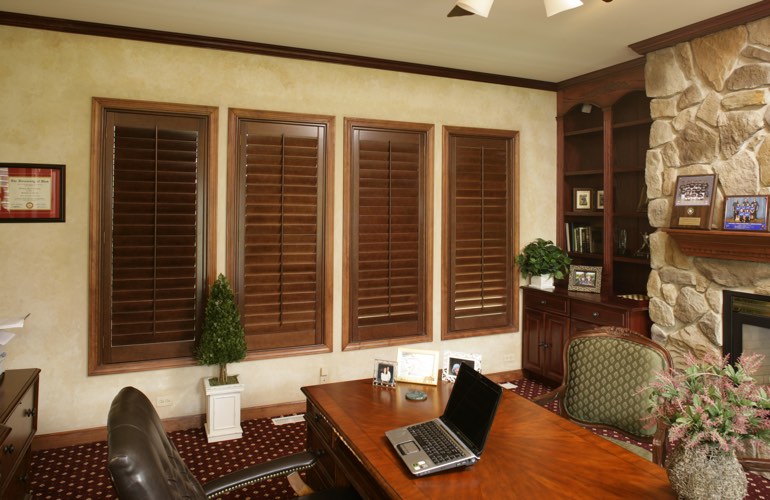 The first thing to be on the lookout for when choosing a resilient window treatment is exactly what material it's constructed from. For wood shutters, look for something constructed from wood that's sturdy, straight, and lightweight. Our Ovation® shutters feature furniture grade basswood and teak, which both meet these criteria.
For faux wood shutters, focus on those constructed from a solid compound like our Polywood® shutters. Polywood shutters are sturdier than composite shutters, whose weaker composition is more susceptible to damage and peeling. The material Polywood shutters are composed of is also resistant to fire, moisture, and termites.

Superior Construction
How a shutter is constructed has a key role in its sturdiness over time. The slats of Polywood shutters keep their perfect amount of "give" by using tension control pins. Stainless steel staples coated in epoxy give improved strength. Polywood's core is solid, and its joints are reinforced and glued to give unrivaled strength. Our Ovation shutters are the only five star wood shutter in the world and include two styles of joints: mortise-and-tenon and dowel, which allows for extra stability. We're proud to be the sole place which makes shutters put together with extreme durability in mind.

Sunburst Shutters makes it a priority to take the utmost care in the measuring, manufacturing, and installation processes so that you receive picture-perfect custom shutters that complement your windows perfectly.


Color Which Lasts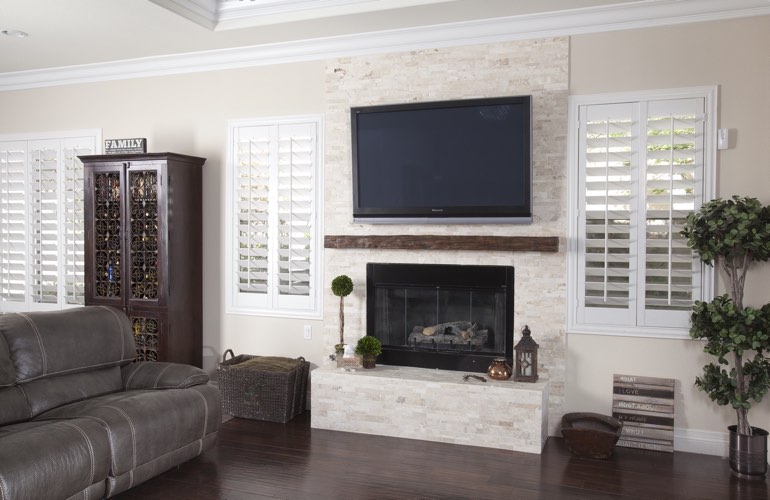 Everybody wants shutters that will be just as beautiful several years after the initial purchase. A good number of composite shutters may discolor or fade over the years. Sunburst's Polywood shutters won't ever lose their luster, due to a protective seal that inhibits UV light that causes fading. Both our Polywood and Ovation shutters are a breeze to keep clean by easily wiping with a cloth.


Warranty
When buying shutters or other window coverings, the product's warranty is another important consideration. When you're in the market for a premier shutter, you would benefit from a warranty to protect your investment. Our Polywood shutters come with a lifetime warranty against any imperfections that might occur in materials, workmanship, paint finish, or installation. Sunburst's Ovation shutters are backed by a warranty against any manufacturer imperfections.


Find Out More About Durable Plantation Shutters
Ready to find out more about our Polywood and Ovation plantation shutters in Salt Lake City?
Contact us
at
801-515-3598
or fill out the form below to get ready for a free in-home design consultation!