How To Select Custom Faux Wood Blinds In Salt Lake City
Picking custom faux wood blinds for your Salt Lake City residence gives you window treatments that fit perfectly. But "custom" includes much more than just the fit. Faux wood blinds from Sunburst Shutters Salt Lake City consist of a range of customizable features to ensure they operate and look just the way you want.
Picking A Mode of Operation For Your Custom Faux Wood Blinds In Salt Lake City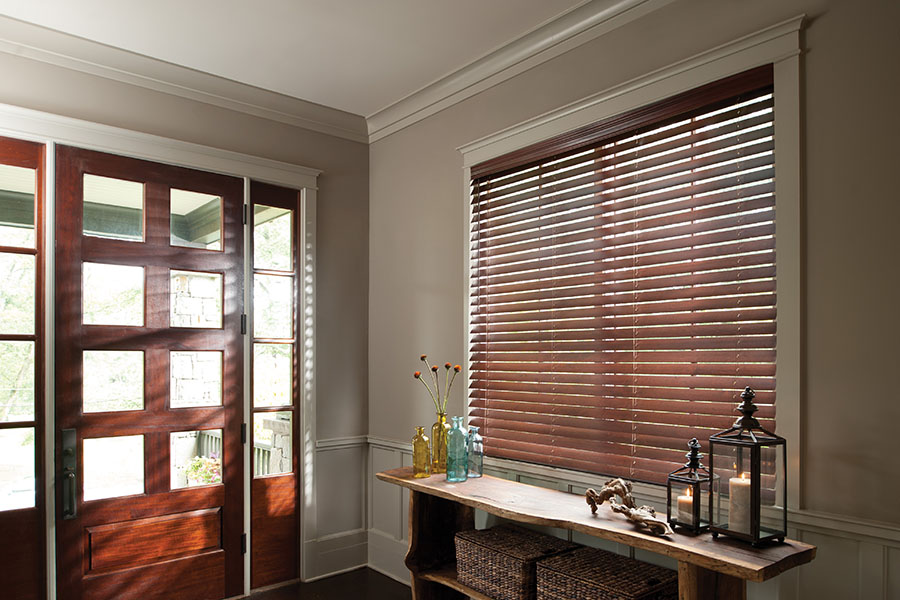 Well-made blinds are a breeze to adjust. You may pull them up for an unobstructed sightline and pull them down again for darkness and privacy. Or turn the louvers for a little bit of light that you can redirect away from your vision. But the mode of operation you select will decide how you adjust your blinds.
Sunburst's custom faux wood blinds for Salt Lake City can be found with two operating systems:
Corded lifting
Cordless lifting
Corded blinds have one cord to bring up or let down your blinds and an additional cord if you want to tilt the slats open and closed. Most people prefer the wand for slat adjustment, so they don't have to deal with an additional cord. You can circumvent cords completely with cordless products that you operate by using the bottom rail to lift or draw them down.
Choosing The Hue of Your Faux Wood Blinds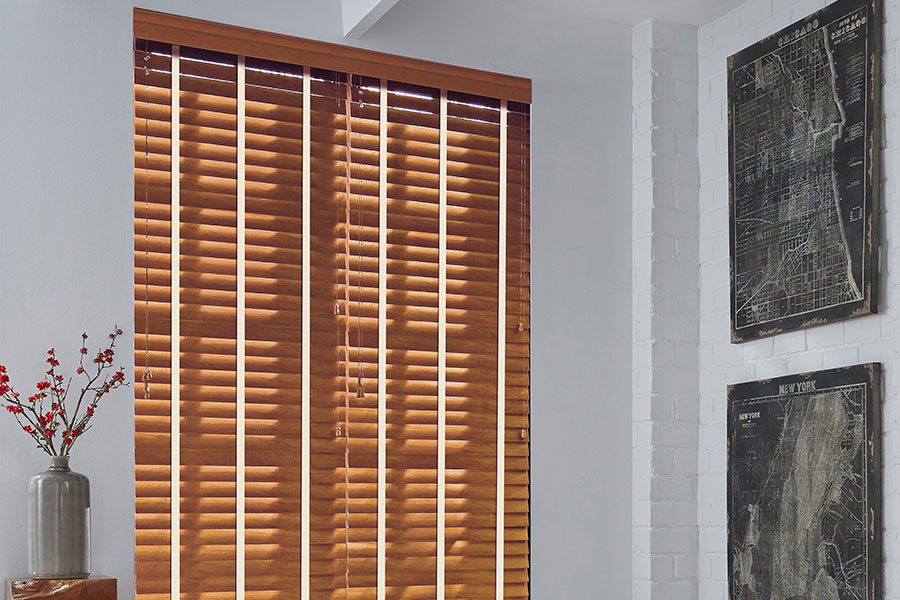 Faux wood blinds come in five shades of white and five wood stain colors. These adaptable possibilities make it easy to locate one that complements your home decor.
Wood stains have a traditional look and impart warmth and richness to a room. They may look refined or rustic. You may try to blend your custom faux wood blinds to current wood elements in your interior. Or go with a white that appears bright and clean. White matches everything but works especially well in coastal, modern, and minimalist interiors.
In addition, you are able to select coordinating wands, cords, tassels, and valances to harmonize with your blinds. Your custom window covering specialist can present some samples to help you figure out your preferred color palette.
We Can Help You Find The Ideal Custom Faux Wood Blinds For Your Interior
For the best in custom faux wood blinds in Salt Lake City, begin with an on-site consultation from Sunburst Shutters Salt Lake City. One of our window treatment specialists will go to your house to present examples and discuss how our blinds will work on your windows. To arrange your no-charge consultation today, dial 801-515-3598 or complete the form below.