Are Privacy Shades A Wise Idea In Salt Lake City?
Privacy shades seem like a fantastic choice when you need to take a break from the world. Their thick material shields the view into your space, so no one can see you. Some privacy shades in Salt Lake City even enable you to look outside while obscuring you from visibility. Here's how to use privacy shades when you gotta have solitude and when to opt for interior shutters as a different window treatment.
Hang Blackout Roller Shades To Free Yourself From The World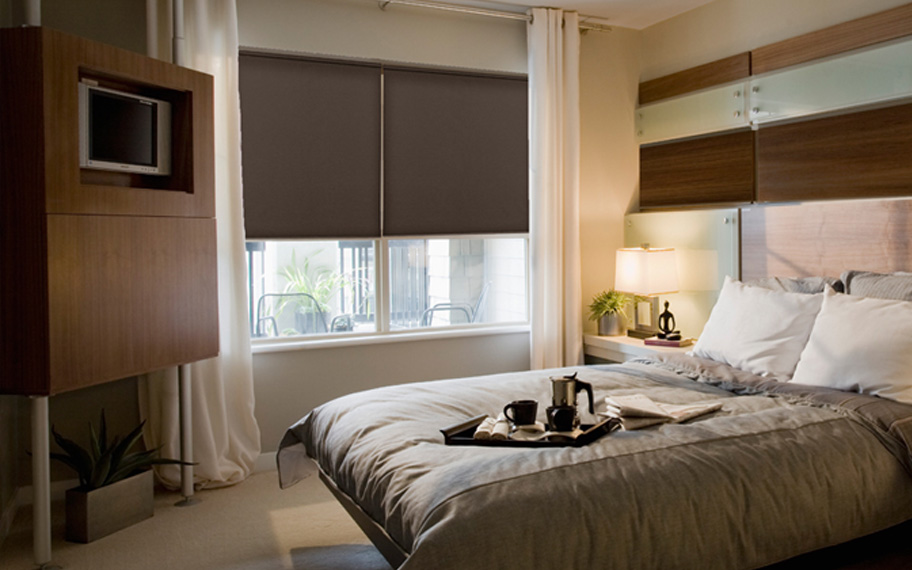 On occasion, you need to hide from the daily grind and unwind at your own pace. Privacy shades can eliminate interferences by enshrouding your windows so no one can see in or out. Blackout roller shades are ideal to utilize as privacy shades in Salt Lake City. Their thick material shields your bedroom, bathroom, and other entertaining spaces from outside eyes, sunlight, and warmth. Your home will become cool, dim, and calm. You won't be distracted from your book, movie, or meditation by trucks and animals in your neighborhood. And your peaceful room offers the perfect space for restful sleep!
The only drawback to blackout roller shades is the inability to take in the scene outside your window while they're closed. However, if your window points at your neighbor's window or a busy street, you probably won't mind ditching the view for your serenity in your home. If you do want to look out or let in sunlight, you're able to open the shade momentarily or consider a top-down/bottom-up style.
Sheer Roller Shades Minimize The View into Your Home But Not Your View Outside
If you dwell near idyllic forests or a lively neighborhood, you'd likely enjoy to see your neighborhood when you're relaxing. But you still need privacy periodically. For privacy with a view, set up your windows so you can see out but won't be able to look in with sheer roller shades in Salt Lake City. Their unique fabric allows you to gaze through them to whichever side is better lit while concealing anything in low light. During the day, you can peer through your sheer shades to observe the world pass by with minimum visibility back inside.
Be aware that if the lighting in your home is greater than the exterior, people can look at you through your sheer shades. Other light sources, like a laptop or a lamp, might also cause this to occur.. If you pick sheer roller shades in a bathroom or bedroom, also get some blackout shades or combine them with drapes or curtains for round-the-clock privacy.
Try Interior Shutters When Salt Lake City Privacy Shades Don't Meet Your Needs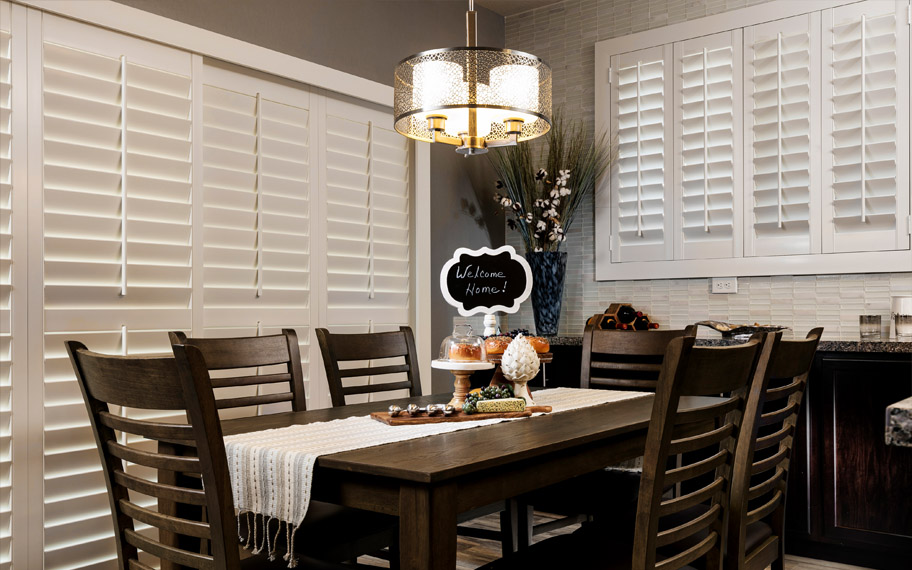 Privacy shades may not be best for every home. Sometimes Polywood® shutters are the best option. Just like privacy shades, they obstruct the view into your home as well as most sunlight and heat when drawn. But if you do want a look at nature or sun during lunch, you can angle their louvers open to your preference. From the right angle, you can look out without being easily visible yourself.
Custom interior shutters frame your windows with no cracks at the edges. Polywood shutters are also the most durable window treatments on the market. They won't fray or crack and leave spots that expose the inside of your Salt Lake City home. And faux-wood shutters are solid, so you don't have to pair them with additional window treatments for total privacy.
Get The Best Privacy Window Treatments At Sunburst Shutters Salt Lake City
Sunburst Shutters Salt Lake City has the window treatments you want to provide privacy and sophistication to your Salt Lake City home. Call us at 801-515-3598 or fill out the form below to reserve a no-strings in-home consultation. We can't wait to help you discover the best window treatments for your home.