3 Different Types of Window Treatments In Salt Lake City
How often have you been awed by alluring window coverings and wondered what they were? Everyone is familiar with drapes and curtains, but there are different types of window treatments in Salt Lake City. From dramatic interior shutters to cloth window shades and natural fiber shades, you have a range of enticing choices to install in Salt Lake City if your home is due for a change .
Interior Shutters Insulate Windows And Look Stunning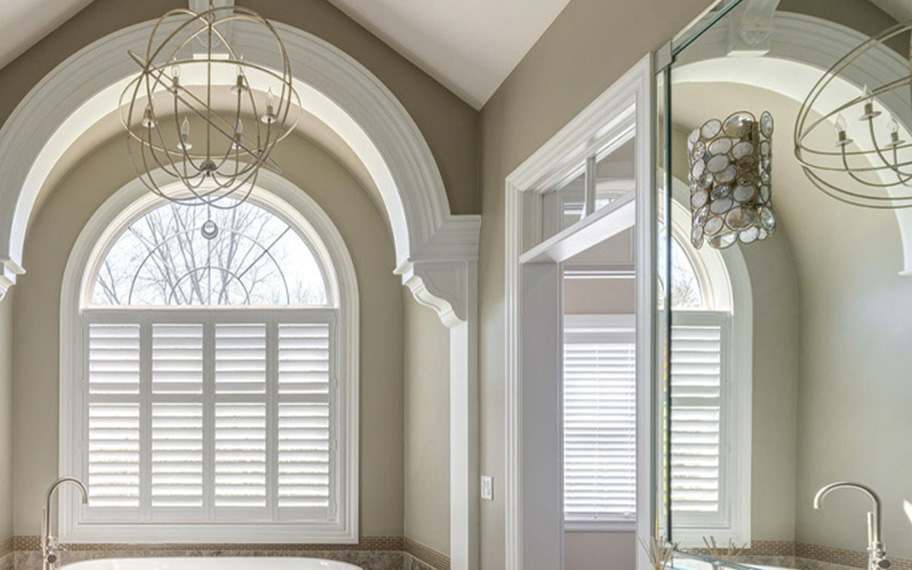 Plantation shutters have hinged shutter panels attached to your window's frame. The panels consist of louvers that tilt up and down to control the natural light in your space. You also have the ability to open your panels to flood your room with sunshine. The shutters are fabricated to install within your window openings exactly and minimize exterior light and drafting when secured. For extra insulation, your best choice is highly efficient Polywood® shutters that have weatherstripping.
Guests will always notice your louvered shutters because they don't look like more common window coverings. Their classic styling blends with various interior designs, from subdued to ornate and whatever your unique taste may be. You might incorporate a more traditional appearance with real wooden shutters or you may elect to go more contemporary with crisp white Polywood. They add breathtaking craftsmanship to any room, from bedrooms to your most occupied living quarters.
Fabric Window Shades Offer Endless Variety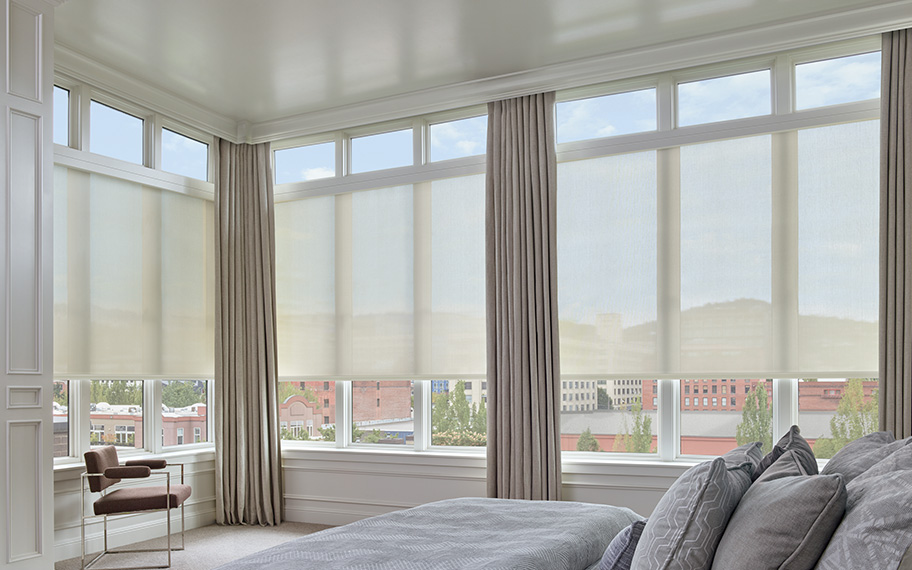 Fabric window shades are available in multiple styles but generally consist of a versatile panel that you pull down from an unobtrusive apparatus above your window. Popular varieties which include roller and zebra shades coil around a cylinder and unroll as you pull them down again. Shades like Roman and cellular shades fold up at the top of the window frame and spread back out as you gently pull downward.
When considering the different types of window treatments in Salt Lake City, fabric window shades come in the broadest selection. In the event you have a specific design you want to achieve for a room --or your entire interior--you can effortlessly acquire window shades that coordinate nicely with your theme. Try roller shades for more straightforward designs or Roman shades if you are looking for an option that's more luxurious. Zebra shades offer a unique, attention-getting quality. Lightweight sheer shades make your home feel more open. When browsing all the styles of textile window shades, you will uncover a wealth of colors, patterns, and materials.
Organic Woven Products Bring a Natural Element To Your Interior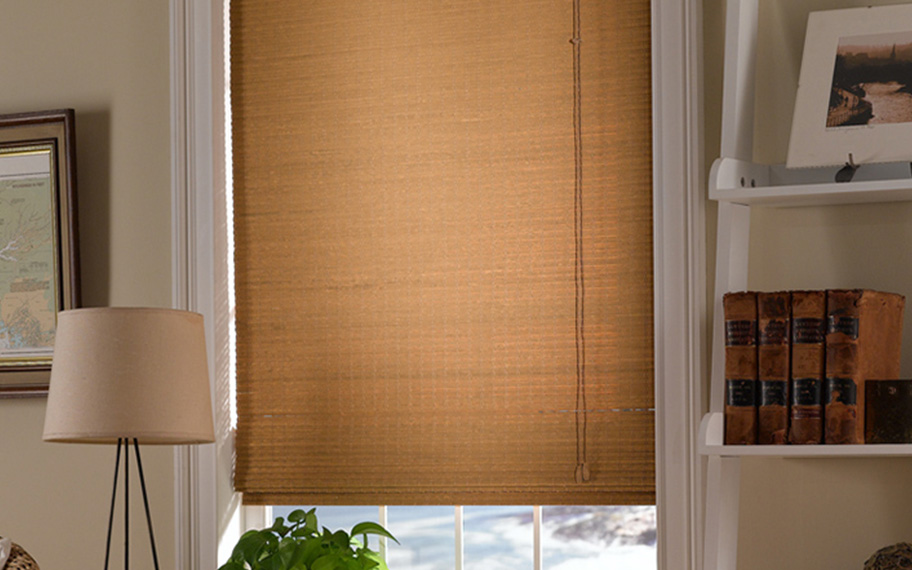 shades of wood or other fibrous materials stand out among the different types of window treatments in Salt Lake City as they provide an unmistakable feel of nature. They are constructed of woven organic substances like reed and bamboo. The variations in materials and weaving techniques can create an array of distinctive looks to coordinate with your decor. The varying weaving processes make them more or less opaque for sun filtering and your home's privacy.
Making use of real fiber products as your window treatments brings a touch of natural beauty into your Salt Lake City home. As an extra benefit, woven shades are attractive and draw much attention. They let light trickle into a darker dining area or conjure up memories of faraway places in a home library. You might consider using them to make your favorite lounging area feel more calming or as an eye-catching focal point in the living room.
Explore All The Different Types Of Window Treatments In Salt Lake City At Sunburst Shutters Salt Lake City
Let the professionals at Sunburst Shutters Salt Lake City help in your quest to find the perfect window treatment. We have an incredible selection of choices and explain the benefits of each so you can pick window treatments that you love. To get started, call 801-515-3598 or submit the the following form to request an on-site consultation at no charge to you.